Joan Seguí Mercadal has been spreading the word a long time, and rightly so. Disciple of J. M. Mas Bonet, O. Candendo and J. de la Rubia, this young organist of Menorcan descent trained in the Escolanía de Montserrat has an undeniable talent. This was assessed by the jury that last May honored him with the Distinction in his final-year recital at the Blancafort organ of the basilica where, as a child, he had sung in so many services.
Seguí recovered one of the works he performed at his final recital: Fantasie und Fuge über den Choral "Ad nos, ad salutarem undam" by Franz Liszt. The bet was all or nothing, playing a single card, as it presented a unique work that went hand-in-hand with the Walcker instrument of Palau, a prototype of a romantic organ.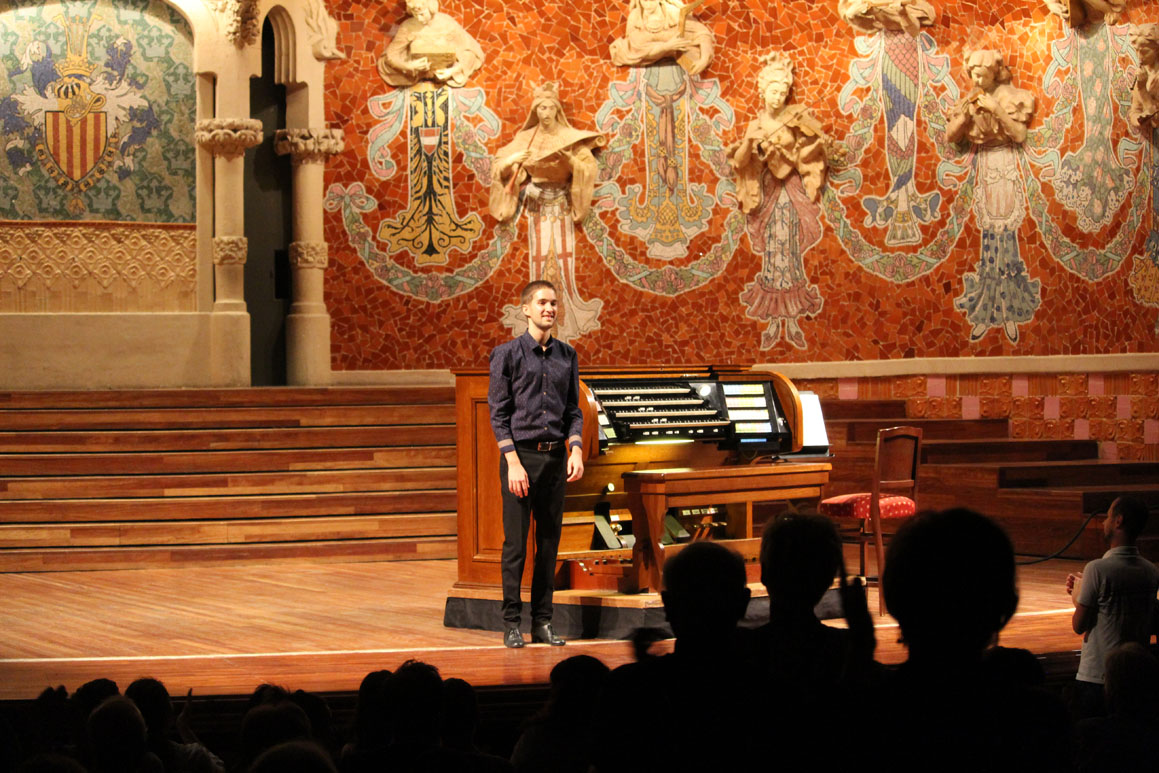 Joan Seguí Mercadal - Palau de la Música - Primer Palau
The thirty-five minutes of the Lisztian work, enormous, shone in the hands of Seguí, with a serene, fluid approach and -something not easy- easy. With an accurate recording, Seguí explored the sound limits of the instrument, with beautiful and almost inaudible interni (that sounded like a distant angelic choir) and majestic plenums, in a game of deep organic contrasts -and pardon for the double meaning. No tiny finger twister in the most mischievous figurations took away aplomb and grandiosity to the interpretation of Seguí, who had the success to present Liszt with transparency and honesty and emptying it of recharged grandiloquence.
Josep Barcons